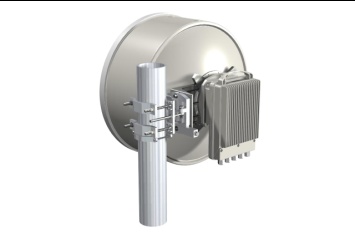 Ceragon Introduces FibeAir IP-10C



Compact All-Outdoor Wireless Packet Backhaul





FibeAir IP-10C is a compact all-outdoor, high-capacity packet radio. Combining the advantages of an all-outdoor radio with best-in-class performance of the FibeAir IP-10 family, FibeAir IP-10C meets the capacity demands of 4G/LTE backhaul, with up to 1 Gbps per carrier.

Ideal for mobile operators deploying 3.5G and 4G/LTE networks, the FibeAir IP-10C is a perfect fit for network sites requiring zero footprint and cost-effective backhaul that is rapidly deployable. The ruggedized single-box system withstands harsh weather conditions and can be easily mounted on towers, rooftops, lamp posts, traffic light poles and small outdoor mobile cell-sites.

The FibeAir IP-10C features all the benefits of Ceragon's field proven FibeAir IP-10 family, including enhanced spectrum utilization, comprehensive synchronization solutions and powerful low-delay traffic management. FibeAir IP-10C supports high capacity ranging up to 1Gbps and utilizes a breakthrough asymmetrical traffic delivery mode to enable higher download capacities. A Service-Aware solution offering the industry's most extensive QoS feature set, the FibeAir IP-10C allows high granularity of service differentiation to enhance Quality of Experience.

With its advanced mechanical design, Ceragon's all-outdoor solution enables quick and fault-free installation and delivers durable, high performance even in the harshest environments. Available in the 6, 11, 13, 15, 18 & 23 GHz Range.

Want to learn more? Contact your ALTIUS Representative today. Call us at 410-667-1638 or email ALTIUS for more info and lead times at sales@altiuscomm.com.