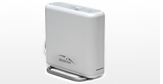 Alvarion Breezemax

Alvarion, the world's leading provider of wireless broadband solutions, announced that its new BreezeMAX system has achieved WiMAX Forum certification. The specific products certified include the BreezeMAX PRO CPE family.





The WiMAX Vision

WiMax comes in two basic flavors -- one for fixed wireless and one for mobile. The fixed version, handily known as 802.16d, was designed to be a replacement or supplement for broadband cable access or DSL. A more recently ratified version, 802.16e, also can support mobile wireless applications, but it allows for roaming among base stations as well. Thus the two standards are generally known as "fixed WiMax" and "mobile WiMax."


ALTIUS Signs VAR Agreement with SkyPilot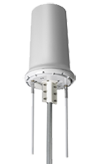 ALTIUS Communications has partnered with SkyPilot to bring their carrier class wireless mesh technology to service providers, municipalities, and public safety agencies who need to rapidly deploy fixed broadband access, Wi-Fi HotZones, video surveillance and other wireless applications.

The addition of SkyPilot to the ALTIUS product line represents a huge opportunity for ALTIUS and its customers who are seeking to build out large-scale wireless networks with advantages of a mesh topology and Wi-Fi access capability all from one solution! SkyPilot also helps fill a void in our product offering with its technology leading mesh products and will allow us to penetrate the Government and Enterprise markets more effectively, while providing our ISP customers a new option for last mile access.