Pegasus Communications Launches New Brand Xanadoo - New Pre-WiMAX Deployment is Poised for Success and Expansion
Pegasus Partners with ALTIUS to Meet Licensed Back Haul Challenge
On February 1, 2006, Pegasus Communications successfully rolled out its new wireless high-speed Internet service, branded Xanadoo, offering always-on, mobile access in Lubbock, Texas, with expansion planned in 2006 to Wichita Falls, Abilene, and other Texas markets. A key factor in the successful launch was ALTIUS.
"Providing fiber-optic quality back haul to support our new Navini pre-WiMAX deployment was essential," said Andy Rosen, vice president of technology at Pegasus. "ALTIUS has always given us excellent service and guidance with challenges like this, so when we decided we needed a licensed back haul network, we turned to ALTIUS to explore all our options. We had demanding criteria for price, performance and quality of service, and any back-haul solution had to help us meet those criteria."
Jim Connor, president and CEO of ALTIUS, noted, "We needed to build a network to support Xanadoo that was capable of providing high-level QoS and high bandwidth, and allow us to work in a protected frequency band. The equipment had to be able to grow with Xanadoo and allow future bandwidth upgrades via software downloads." After identifying and interviewing multiple vendors, ALTIUS facilitated discussions and negotiated with the vendors to ensure the needs of Xanadoo and Pegasus would be met.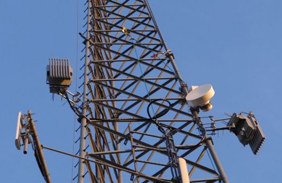 ALTIUS's process led to the choice of Ceragon Networks and DragonWave, Inc., to provide microwave radios and 100 Mbps Ethernet links in the 18 Ghz band for over 20 locations across Texas. These components readily integrated into and supported the point-to-multipoint network using Navini Ripwave equipment in the 2.5 Ghz band that Pegasus is building. "We determined that Ceragon and DragonWave were the right partners to deliver what Pegasus wanted for Xanadoo," said Connor. "They were up to the challenge."